COMMONS FEST
WARREN, OH - 2014
Commons Fest is an original participatory event staged in Courthouse Square aimed at promoting advocacy and agency among residents of Warren, OH. The day's free programming was supported by a generous grant from the Community Foundation of Mahoning Valley, and through collaboration with 20 different local non-profits, civic organizations, businesses, and artists-- most of which call downtown Warren and Courthouse Square home.
COMMONS FEST PARKLET
WARREN, OH - AUGUST 2014
To promote Commons Fest a parklet was set up outside of the the Robin's Project pop-up office in downtown Warren, OH. Parklets effectively reclaim public space, making land normally reserved for automobiles usable and friendly to pedestrians. Though the main goal of the parklet was to promote the Robins Project agenda, the passive space aggressively attacked the rampant sprawl and car-culture present in the small city.

Salvaged pallets from a near-by factory and leftover paint were used to construct the benches. Live plant features, free wi-fi, and a comfortable place to sit paired with the I Wish This Was... wall outside of the theater and a giant chessboard offered an alternative to the 'park right outside- don't walk down the sidewalk' mindset found in the area.
The space only lasted a weekend, and was met with hostility from drivers and city government alike, as cops accidentally broke the benches while moving them onto the sidewalk to make room for Monday morning 'rush-hour'.
Commons Fest used interactive programming to communicate basic themes of sustainability and urban development to children and adults. Attendees had the opportunity to engage in visual and preforming arts programming related to urban gardening, personal health, vacant land re-use, and local history, all lead by local grassroots non-governmental organizations. Each activity was set up to give participants a memory of sharing and co-creation, a physical artifact they made, or a role in a collaborative project that would later be displayed in local storefronts or community gardens. These objects and feelings would remain in participants lives, reminding them of their own creative abilities, accomplishments, and sense of agency.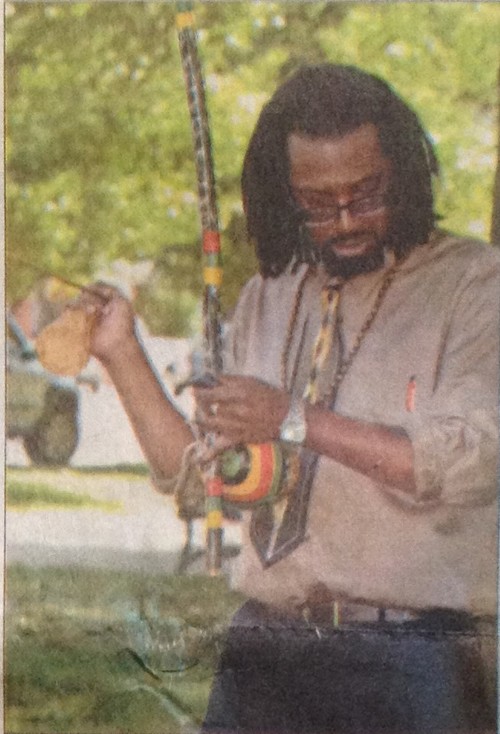 As attendees navigated through the day's 20 separate activities, tokens of acknowledgment were given out for participation which were later redeemed for take-home prizes. Many prizes given out for participating in the events encouraged sustainable lifestyles-- things like planters, herb gardens, and seed bombs were handmade by volunteers from salvaged materials.